Wellcome to
LGP Trading co., Ltd
Dear Value Customers!
Our company would like to send the most respectful greetings to customers. More than 10 years experience in field automatic chemical and mechanism, LGP Trading co., Ltd proud of is one of the suppliers of the world's leading automation solutions
With the motto to bring customers "The most optimal solution" and after sales service, warranty and maintenance on our own products, we always bring reliability to customers,
We always bring you trust by brands like Speedy Block, Sankyo Denki, Vikan, Nidec, Fuhrmeister …
With professional of trading and engineering, cooperating closely with many oversea companies manufacture as well as domestic customers has help us to meet the high demand of customers on the developing but the highly competitive market.
---
OUR PARTNERS
More than 10 years experience in field automatic chemical and mechanism, LGP Trading co., Ltd proud of is one of the suppliers of the world's leading automation solutions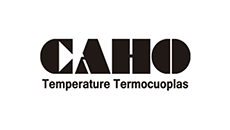 ---
OUR PARTNERS
More than 10 years experience in field automatic chemical and mechanism, LGP Trading co., Ltd proud of is one of the suppliers of the world's leading automation solutions
HOTLINE
Mr. Quang
Phone – Zalo:

0902.567.181


Email:

quang@lamgiaphu.com


Skype: quang.lgp

Ms. Thuy
Phone – Zalo:

0903.370.828


Email:

Nhu@lamgiaphu.com


Skype: phuongthao.lgp@gmail.com

Ms. Mi
Phone – Zalo:

0909.560.828


Email:

Quocdo@lamgiaphu.com


Skype: quocdo.lgp

Mrs. Lan
Phone – Zalo:

0932.120.828


Email:

lan@lamgiaphu.com


Skype: lan.lgp


info@lamgiaphu.com